You love everything about your new Audi - the shiny paint, impeccable wheels and perfect interior. Doesn't it make sense to keep it that way.
Appearance and Protection take the worry out of life's unexpected mishaps, such as a door ding, windshield chip or coffee spill. They'll also help maximize your vehicle's resale value, as a vehicle that is well maintained will generally hold its market value. With coverage available for new, Certified Pre-owned and used vehicles, there is sure to be a plan that suits your needs.
Audi Mechanical Breakdown Protection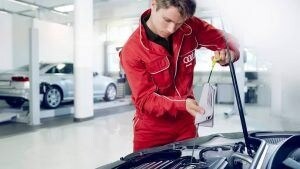 Audi vehicles are known for premium quality, but even vehicles of the highest calibre require repairs over time. Should an unexpected breakdown occur, simply take your vehicle to any Audi dealership in Canada or the US and our trained Audi technicians will handle the rest. With several coverage levels, terms lengths and deductibles, Audi MBP can be customized to meet your needs.
Higher resale value
No out of pocket expense
Peace of mind knowing your car is covered
Claim free reward options
Transferable/adds value in resale
Cannot be applied to a vehicle that has has modifications. Claim free reward needs processed within 30 days of expiry. Inspection needed for sale if less than 6 months or 5,000 km left on warranty at the time of sale.
Environmental Protection Package Platinum Paint & Interior Protection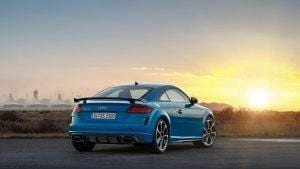 Platinum Paint Protection's long lasting sealant enhances the paints clear coating. It bonds to the surface, completely sealing the paint which protects it from road salt, acid rain, tree sap, bird droppings, bugs and of course, the suns harsh rays, leaving you with a smooth, durable finish that protects your vehicle against the harsh Canadian environment. In addition to the exterior, a penetrating conditioner is applied that protects against cracking and hardening of leather or leatherette by locking in essential oils and pigments and screening against the sun's powerful UV rays.
No need to wax the vehicle
Protects clear coat from staining due to acid rain, salt sap and bird droppings
6 year warranty on new cars/3 years on used
Prevents color fading from the sun's hot rays
Guarantees against cracking and hardening
Scratches are not covered. Paint swirls are not under warranty but help reduce with product applied. Dark jean dye not covered.
Stoneguard

Protect your hood against damage from bugs and stone chips. This product has a lifetime warranty and maintains the hoods finish. Stone chips can be very damaging to the vehicle and can cause issues with rust if not filled and fixed properly. Stoneguard offers a partial hood coverage with options to customize the amount of coverage you prefer.
Protection against stone chips/bugs
Self healing material
Keeps hood clean/helps with resale
Lifetime warranty/lifting peeling bubbling
STANDARD COVERAGE
If film chips from stones the product is not replaced. Product does not help with damage from accidents. Warranty does not cover scratches. If product is damaged from power wash it is not under warranty. $599 is standard hood coverage/customize options can be priced.
Window Tint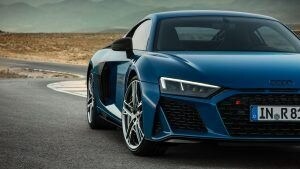 Complete the look of the vehicle by adding window tint with various shades to choose from. The tint will provide you with 99% UV protection and keep your vehicle cool in the hot summer months.
Block up to 70% of solar heat for a cooler ride
UV Protection Equivalent to SPF 285
Help protect your seats and dash from harmful UV light
Prevent glare from the sun and headlights from blinding you
No more shattered glass
TWO FRONT WINDOWS / ALL AROUND
Warranty on lifting, peeling and bubbling only. Legal limit only offered. Scratches on tint are not under warranty. Used car with previous install of tint does not have warranty.
Platinum Corrosion Control Module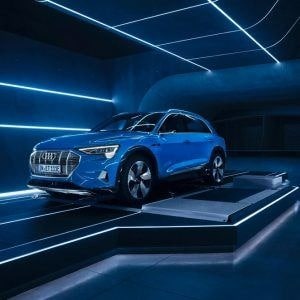 Take an environmental turn in your fight against rust with the latest technology. A microprocessor generates a repetitive pulsing current, reducing the oxidation of metals. The current stretches across both sides of the cars sheet metal panels. From floorboards to above window line, it spreads to the little extra areas most conventional products can't reach, like roof, inseams, and outer panels. This product will guarantee against rust perforation that occurs from the inside out and is 99.7% effective.
99.7% effective
Transferable to another vehicle
10 year warranty on module for inside out rust
6 year for outside in rust when combined with paint protection
Non cathodic technology
MODULE / MODULE INCLUDING PLATINUM PAINT PROTECTION
To have outside-in rust protection it is recommended to combine with paint protection. If product is transferred to another vehicle, install fees apply and warranty is cancelled. If module is damaged due to accident it is not replaced under warranty.
Audi Appearance Protection with Tire & Rim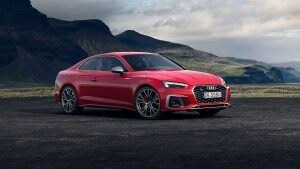 Whether it's a coffee stain on the upholstery, a door ding from a shopping cart, or a scuffed rim from parallel parking gone wrong, little accidents can quickly spoil the finish of your Audi and reduce its resale value. Audi Appearance Protection is designed to protect your Audi vehicle from common mishaps that can quickly deteriorate its original showroom finish. This program has customizable plans to suit your coverage needs and length of your intended ownership. With Audi Appearance Protection you will have peace of mind knowing your vehicle will always look it's best while maximizing its resale value.
Platinum - up to $20,000 of coverage
Genuine Audi parts used
Keeps vehicle looking showroom condition
Helps with resale value
Transferable to new owner
Audi Lease Excess Wear Waiver with Platinum Key & Remote Exchange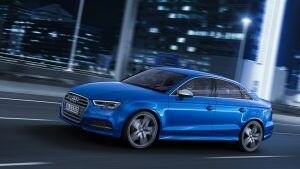 Leasing your new Audi should be a carefree and enjoyable experience. Don't let vehicle excess wear such as interior stains, bumper scrapes, small dents and dings and worn tires create additional charges at lease end. Audi Lease Excess Wear Waiver removes additional fees you may need to pay at vehicle turn-in. With coverage up to $10,000, you can relax and enjoy your Audi knowing you are protected. In addition, this package includes $1,000 of coverage (max of 2 keys) for lost, stolen or damaged key fobs.
Covers up to $10,000 of damage
$1,000 per occurrence/charge
Fully transferable
No deductible
Protects you from lease end charges
Does not fix the damage just waives the charge at lease turn in. Not transferrable to another vehicle if not used. Available on new vehicles only. Cancellable only up to 60 days after purchase.
Audi Care

Audi Care maintenance plan is an excellent way to keep your Audi performing at its best. By pre-paying your scheduled services with Audi, you will have the convenience and piece of mind knowing your vehicle is being looked after by our trained Audi technician. This plan is designed to provide you with cost savings by a one- time payment vs. paying as you go. The savings exceeds upwards of 40 % when you purchase the Audi Care plan and will cover your service intervals of 30,000km, 45,000km, .60,000km and 75,000km.
40% savings
Serviced by Audi technicians
OEM products used
Transferable to next owner
Adds higher trade value if services are up to date
Cannot be transferred to other vehicles. No credits for unused service. Has to be claimed at an Audi dealer.
Vehicle Return Coverage Gold Plus 6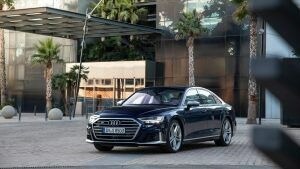 Nothing in life is for certain. But you can be certain that you'll have options with Vehicle Return Plus coverage. Return your vehicle so long as at least 2 consecutive monthly payments have been made and your lease/loan is in good standing. This coverage has many plan options which can be chosen by you and provides vehicle return options in the event of unforeseen life changes.
Protects your credit rating
Offers options to return vehicle/payment relief
Helps during times when money is not available
Up to 6 monthly payments up to $500
Max benefit $15,000
SINGLE PREMIUM / JOINT PREMIUM
Platinum Tire & Rim Protection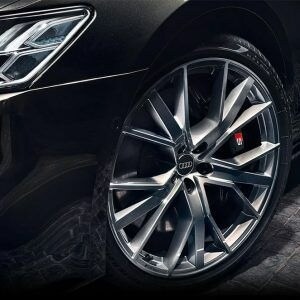 Over the course of their life, your tires will take a beating. Unfortunately, road hazards such as debris from other vehicles, nails and screws, rocks or broken glass can cause damage that prevents your tire and rim from holding air. This coverage will provide you with a benefit of up to $5000 for damaged tires and rims due to road hazards.
$5,000 of coverage for term chosen
OEM product used
No deductible/winters covered
Can be factored into monthly payment
36 MONTHS / 48 MONTHS / 60 MONTHS
Let us help you find your new car!
* Indicates a required field