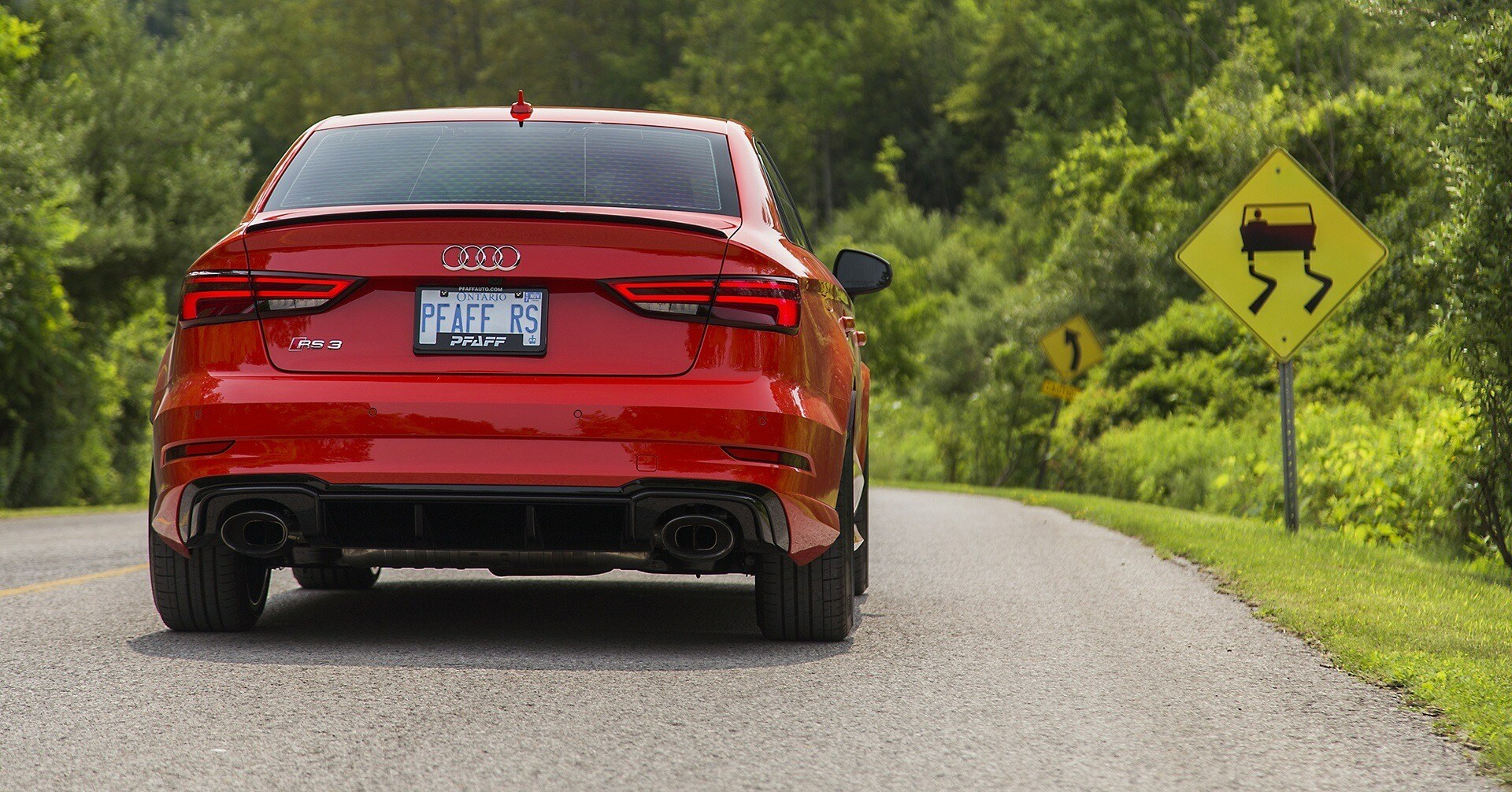 Where the principles of the track come to life on the road.
At Pfaff, we have a 50-plus year history of performance on the racetrack. Our commitment to performance extends beyond selling and servicing the best drivers' cars in the industry; we also provide you with more ways to experience them than any other dealer.
That includes our industry leading Pfaff Performance Track days.
Audi TT RS

Rise and drive. The all-new Audi TT RS is built for demanding drivers who appreciate challenging roads. The unique 5-cylinder engine pushes out an astonishing 400 HP. Floor the throttle and feel it explode from 0-100 km/h in a scant 3.7 seconds. Driving will never be the same again.

The science is simple. Take a sleek compact sedan and add a high output engine, mix in our distinguished motorsport heritage and fuse it with the iconic quattro. The result? The already legendary RS 3 Sedan. Delivering race-car performance from its 5-cylinder engine, the only thing faster will be your heartbeat.
Audi RS5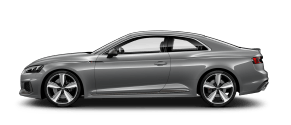 The Audi RS 5 offers concentrated performance in a precisely designed package. Elegant, sweeping lines give way to aggressive air intakes and oversized tailpipes, while the new 2.9-litre TFSI bi-turbo V6 supports the promises made by its ruthless stare.
Audi RS5 Sportback

The first ever Audi RS 5 Sportback is made to outperform. Featuring a bold RS look and a bi-turbo V6, it has the show to match the go.
Audi RS6 Avant

Widened by 40 mm on each side, the RS 6 is larger than life. Under the skin, the rippling muscles are barely contained, while the large air vents add to the menacing appearance.
Audi RS7

Pure elegance, incredible power and cutting-edge engineering create a driving experience like no other. Its unique dynamic performance adapts individually to you thanks to the 8-speed Tiptronic transmission. The single-frame grille, featuring the black honeycomb typical of RS models, sets a striking design accent.
Audi RSQ8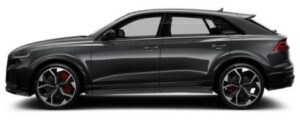 There is no mistaking the presence of the RS Q8. Low and wide, the flared wheel arches and coupe-like roofline combine to create a road-going homage to the Q8 Sport Concept car. 
Audi R8 Spyder

With 540 hp, this 5.2 V10 FSI engine performs. With the top down, prepare to rocket from 0 to 100 km/h in just 3.6 seconds, listening to the glorious noise from the mid-mounted, naturally aspirated engine. With 7-speed S-tronic and a top speed of 318 km/h, it is a sound track you'll want to play on repeat.